PROGRAM GOVERNANCE
PMG100: Project Management I: Introduction
Course Summary
---
The Project Management I: Introduction course is one of the initial steps to a career in project management or program governance. It provides an overview of the key concepts and an opportunity to apply newly acquired knowledge in project-based settings. The course is designed to prepare participants for the Project Management Institute's (PMI) Certified Associate Project Manager (CAPM) exam. The cost for the exam is included with course registration.
Target Audience
---


Delivery Methods
---
Hybrid | Online | Onsite
| Certification | Our Flyer |
| --- | --- |
| CAPM | |
---
Navigation
---
Is KP's PMG100 course right for you?
You should consider the following in making that determination…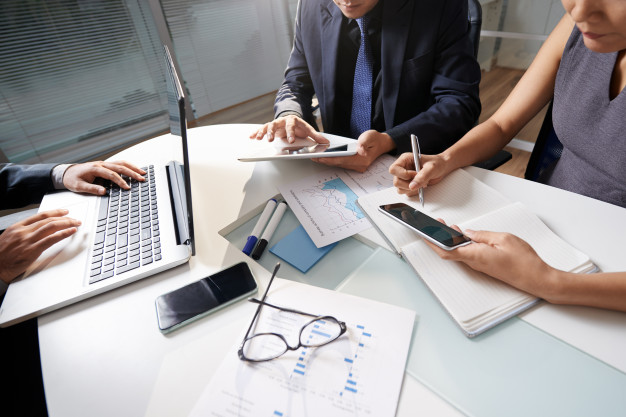 • Are you interested in entering a career in project management and program governance?
• Are you a recent high school graduate, received your GED or career switcher?
• Are you a working professional interested in additional education but need a program that emphasizes work/life balance?
• Are you interested in project based work and feel you have a knack for coordinating programs and activities?
• Would you like to earn an industry recognized certification?

If your professional goals are reflected within these questions and you answered affirmatively, the Project Management I: Introduction course is a great resource to move you forward. This course is designed to educate you about the fundamentals of project management and program governance while preparing you for an entry level career as a Project Coordinator, Business Consultant, Business Analyst, IT Consultant or Associate Project Manager. Beyond providing you with the knowledge, skills and abilities requested by employers for these roles this course also provides participants with workforce development workshops and preparation to attain PMI's CAPM industry recognized certification.

Our online and hybrid delivery model allows users to proceed at their own pace while balancing the addition of this course with their existing work-life commitments. The course is designed to refresh and build upon your existing knowledge and integrate the project management framework in a manner that makes the new concepts easy to digest. Our instructors are industry experts with substantial years of professional experience in the field and the classroom.
Additional Details
Timeline for Course
---
This course is designed to be completed within 12 weeks but can be completed in as little as 4 weeks for students that aggressively progress through each learning module. Much of the work is online and asynchronous allowing participants to engage with course content at times most convenient for your schedule. This program structure is deliberately designed to assist participants maintain their work-life balance while adding the time requirement of this course commitment to their plate.
Why take a course from KP?
---
KP has provided academic, social and professional development services to youth and adults since 2008. The firm's mission is to to help all participants in our programs achieve their full potential—fully integrated into their community, engaged in a career of their choosing and living an independent life that fulfills their personal goals and desires.
Why this specific course?
---
The PMG100 course is designed to provide a solid foundation in the field of project and program management for career changers and young professionals. The course will prepare you to take PMI's CAPM certification, a nationally recognized credential desired by many employers and provide you with career counseling to maximize your success as you launch your project management career.
What You Will Receive?
---
Participants in this course will gain a solid understanding of the field of project management, a certificate of completion and receive the CAPM certification (must successfully pass PMI's certification test).
Target Career Occupations
---
The CAPM certification will prepare you for the following positions and others like them:
• Project Coordinator
• Business Consultant
• Business Analyst
• IT Consultant
• Associate Project Manager